Plant-based eaters may find finding plant-based alternatives to everyday ingredients difficult. Eggs present one such challenge. But vegans need not despair, since there is a range of plant-based egg substitutes which will satisfy both their gustatory palate and textural demands of delectable cakes, fluffy pancakes and satisfying omelets that satisfy tastebuds.
This comprehensive exposition will discuss popular vegan egg substitutes and provide you with tips and tricks for using them in your favorite recipes. Whether you are new to plant-based living or an expert advocate, choosing an appropriate vegan egg replacement could make all the difference in providing your dishes with their distinctive mouthwatering appeal!
What do vegans rely on as eggs replacers, you might wonder? Well, the answer to this question can vary widely and is definitely fascinatingly diverse - from flaxseed meal and silken tofu to applesauce and aquafaba (the viscous liquid left after cooking chickpeas), there is an array of delicious egg alternatives suitable for a vegan lifestyle that exist. So let's go on an egg substitutes journey together - from baking, cooking and unconventional culinary adventures alike. Let's go!
I. The Best Vegan Egg Substitutes for Baking
Baking with eggs requires eggs as a binding agent; however, for vegans this can be challenging and rewarding at the same time. Luckily there are numerous egg substitutes that work brilliantly in baking recipes; here are five of these to get started with:
1. Flaxseed meal
Flaxseed meal tops the list as the ideal egg replacement and is extremely healthy. To create a flax egg, mix one tablespoon of flaxseed meal with three tablespoons of water; after about five minutes it should thicken up and become glossy; add it to any recipe such as bread, muffins or pancakes and enjoy.
2. Applesauce
Applesauce can also serve as an excellent egg replacement, offering moist and fluffy baked goods. You simply need 1/4 cup of unsweetened applesauce per egg; its sweet-tart flavor complements many dessert recipes nicely!
3. Chia seeds
Chia seeds are nutritional powerhouses and make an excellent vegan egg substitute. To create one tablespoon of chia seeds with three tablespoons of water and let sit for 10-15 minutes until it thickens like an egg - great for use in baking muffins, pancakes, and bread recipes!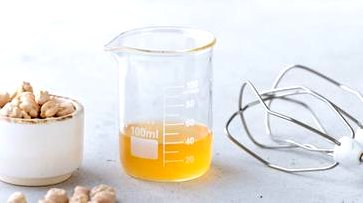 4. Vegan yogurt
Vegan yogurt is another fantastic vegan egg substitute that adds creaminess and moisture to baking recipes. Use 1/4 cup of vegan yogurt per egg you need replaced for best results in cakes, bread and biscuits - it truly stands out among its peers as an impressive vegan egg replacement solution!
5. Bananas
Finally, bananas make an excellent ingredient for both savory and sweet recipes alike, including baking. Their natural sweetness adds natural moisture that your guests won't resist! Simply mash one ripe banana into an egg replacement; use this technique to craft vegan banana bread, cakes and pancakes!
Use of vegan egg substitutes can be a smart way to enjoy baked goods without using animal products, while remaining healthful due to no cholesterol and free from animal proteins - an excellent solution for anyone living a vegan lifestyle!
II. The Best Vegan Egg Substitutes for Baking
Staple ingredients are an integral component of culinary delights, filling our senses with flavors that delight the palette and adding vibrancy and depth to dishes. Eggs in particular play an integral role in many popular savory recipes such as omelets and scrambled eggs; however, finding vegan-friendly substitutes may prove frustrating at times; don't despair though: There are numerous alternatives that are easily accessible - here are five of them:
1. Silken Tofu
Silken tofu offers an innovative and delicious vegan-friendly meal solution. With its velvety texture, its velvety consistency is ideal for scrambled eggs, quiches and frittatas alike. Simply combine your tofu with just enough liquid until it forms a consistent puree before substituting quarter cup for one egg in your recipe - adding delicious textures while simultaneously imparting your dish with an array of delicious flavors! Try creating a tofu scramble or frittata as an unforgettable feasting treat!
2. Aquafaba
Aquafaba, or chickpea-seed liquid, can serve as an impressive vegan egg alternative. When whisked properly to create a thick foam that resembles real eggs, one tablespoon can replace one egg! Consequently, aquafaba is an ideal ingredient for creating vegan mayonnaise, meringue-based desserts and even French toast!
3. Vegan Cheese
For those in search of their cheese fix, don't despair: there are vegan cheese alternatives as well. When used as an egg replacement in recipes such as scrambled eggs or omelets, vegan cheese provides an irresistibly creamy and satisfying dish, adding an exquisite flair that elevates epicurean experiences. Ensure melting-specific vegan cheese varieties are selected to achieve optimal results.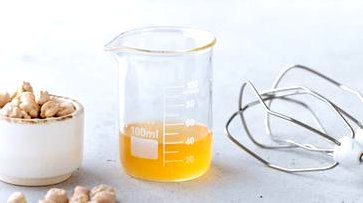 4. Buttermilk Substitute
Buttermilk is a staple ingredient of many delicious dishes such as pancakes, biscuits and fried chicken; but vegan-friendliness and inclusivity is of utmost importance. Achieve this by mixing 1 tablespoon of apple cider vinegar in 1 cup of plant-based milk until the curdling occurs and using this delightful treat instead of an egg for maximum enjoyment and satisfaction! Its exhilarating flavor and delightful tartiness promise an irresistibly enjoyable culinary experience!
5. Breadcrumb Batter
Breadcrumb batter is an exquisite vegan-friendly coating for chicken or vegetables like eggplant. Create the batter using breadcrumb mixed with plant-based milk, then dip and fry your veggies to golden brown perfection in it! Breadcrumb makes for a tantalizing and delightful texture when tasted - creating an exquisite vegan-friendly dining experience!
Vegan egg alternatives offer many health advantages while remaining true to one's relationship with food, making veganism accessible without compromising one's relationship to savory meals. There are various egg alternatives on the market which are vegan-friendly while providing tasty dishes and satisfying one's cravings without compromises to culinary satisfaction or veganism.
III. Vegan Egg Alternatives for Cooking
Exploring Unique Vegan Egg Replacements
As the culinary world continues to evolve, vegan egg replacements become an exciting trend for experimental and creative cooks. Traditional egg alternatives lack the flair of unconventional food swaps such as vinegar, carbonated water, soy yogurt, mashed avocado, and tomato paste.
Vinegar and Baking Powder
An odd duo of one tablespoon vinegar and baking powder can create a foam that mimics the texture of a whole egg. It's perfect for fluffy and light baked goods like cakes, muffins, and pancakes.
Carbonated Water and Baking Powder
Half a teaspoon of baking powder mixed with carbonated water can give waffles, pancakes, and cakes an airy and fluffy texture. Carbonated water adds a unique taste that complements any recipe.
Soy Yogurt
Soy yogurt is rich in protein and serves as an ideal binding agent for cookies, muffins, cakes, and bread. One-fourth cup of soy yogurt is sufficient to replace one egg in most egg-heavy recipes.
Avocado
Avocado adds moisture and protein-rich goodness to cupcakes and cookies and acts as both a binding agent and egg replacer for extra-strong recipes.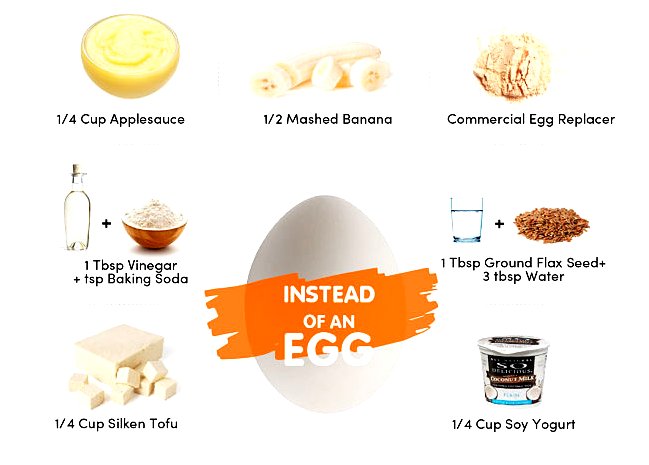 Tomato Paste
Tomato paste is increasingly prevalent in vegan meatball recipes and serves as the ultimate umami flavor enhancer. Replace one egg with a tablespoon of tomato paste for delicious meatballs with added umami flavor. Breadcrumbs or nut milk can add the perfect texture.
Conclusion
Vegan egg replacements provide an opportunity for experimentation and culinary expansion. Although they differ in flavor profile from their traditional counterparts, these unconventional vegan egg substitutes still add new dimensions to your dishes and offer delicious tasting alternatives.
Find more vegan egg alternatives on BBC Good Food.
Searching for the Perfect Vegan Egg Substitute
Searching for an ideal vegan egg substitute can be an arduous task, with so many alternatives on the market to consider. Finding one can often depend on its intended use and recipe being prepared; certain alternatives work better with baking while others stand out when used for savory applications like scrambled or omelet dishes. Our verdict has come down: we believe we have found our perfect alternative!
Textured Baked Goods with Flaxseed Meal
Unleashing the Perfect Texture: Flaxseed meal is the ideal ingredient to give baked goods their signature texture and moisture levels, producing delectable cakes, muffins and bread that everyone loves.
Flavorful Scrambles and Omelets with Silken Tofu
Savor the Flavor: Silken tofu is an outstanding way to satisfy cravings with its ability to absorb flavors of added ingredients while providing creaminess to its overall texture, making it the ideal accompaniment to scrambled eggs or frittatas.
Versatile Aquafaba for Culinary and Baking Needs
Versatility Unlocked: For maximum versatility, choose aquafaba as an incredible culinary and baking ingredient that makes life simpler! Perfect for use in making meringues, mayonnaise and French toast among many other applications!
Please keep in mind that these conclusions should not be seen as definitive. Egg replacement amounts can be altered according to individual taste preferences, encouraging creative experimentation with various alternatives until finding one suitable for your recipe.
Exploring Vegan Egg Substitute Alternatives
Finding a suitable vegan egg substitute can be a challenging endeavor, with endless possibilities available to you. Take your time exploring these alternatives until you find one that best matches your dietary restrictions and taste preferences - from flaxseed meal to silken tofu, applesauce to aquafaba; there are endless possibilities. Conduct experiments while baking or cooking using these substitutes until you discover your new go-to vegan alternatives!
Check out Detoxinista for vegan egg replacements!
The Ultimate Guide to Vegan Egg Substitutes is a game-changer for any culinary artist looking to expand their epicurean expertise. No matter if you are experienced vegan or an amateur chef experimenting with different egg substitutes, venturing into this realm can unlock endless potential in your recipe creation process.
Egg alternatives offer an amazing range of flavors and textures for delicious sweet or savory meals alike, such as flaxseed meal, the versatile aquafaba, luxurious silken tofu and sweetly tart applesauce - to name but a few! Each replacement offers its own alluring mix of tastes and textures that provides delicious variety in each bite-size treat!
Vegan egg substitutes offer an exciting and alluring way to explore new flavors while adopting healthier and ethical diets. Versatile yet efficient, vegan egg replacements can be integrated into a wide array of dishes from masterful breading to delectable dessert making.
Discovering and sampling vegan egg substitutes that best suit your palate can be an exciting culinary adventure - use this authoritative guide to explore and sample cutting-edge vegan egg alternatives and redefine the very essence of plant-based cooking and baking art!